software
IQboard is a complex enterprise platform for aggregating, consolidating, processing and distributing data in various areas and covering all industry specifics.
By using IQboard, you can promote, launch, distribute media content (promotions, new products, marketing campaigns) throughout a retail or hospitality chain, or standardize information and communicate with your state holders in education or healthcare environments.
IQboard is the most ambitious platform that is already prepared for the new digital era, where everything around us will be data driven, mixing revolutionary internet of things resources in a way that will improve our lives, both personal and business.
Sensors, machines, online surveys, consumer interactions can all be integrated as a valuable resource in information analysis and distribution. All this underlying information analysis to make the best decision.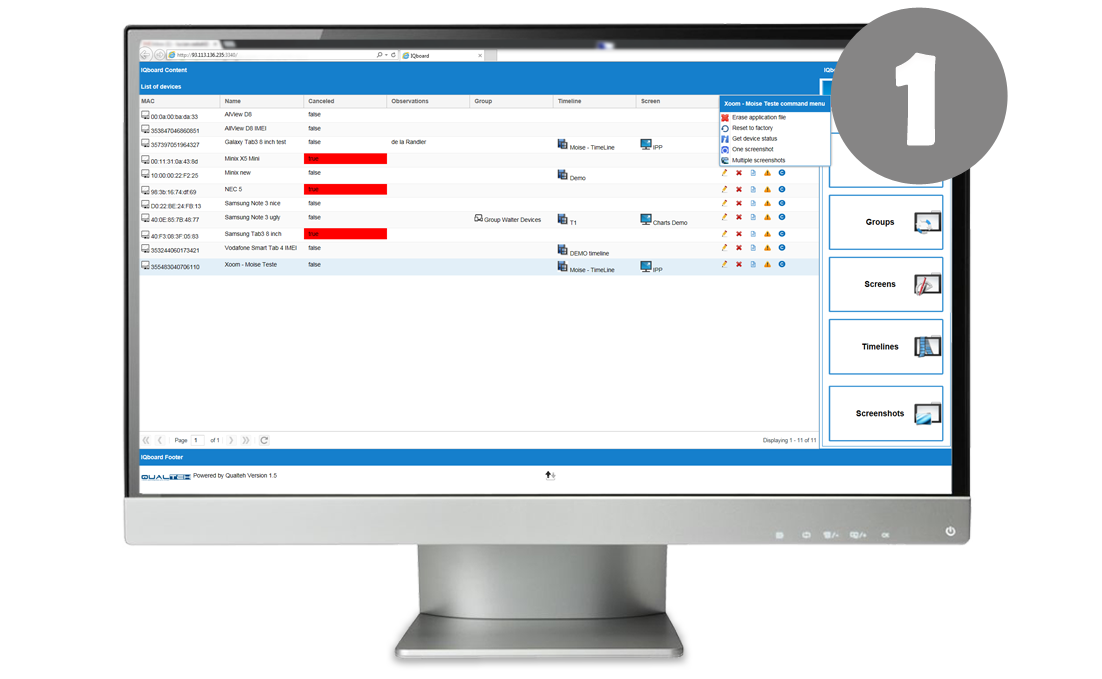 Create Users, Introduce Displays and Assign Roles
After the complete IQboard implementantion within your company and training of your employees, your IT Responsible creates users (with password login), introduces devices into the application and group them in devices groups, and assigns roles to every user (on devices or groups of devices). All these through a very user friendly administration module interface!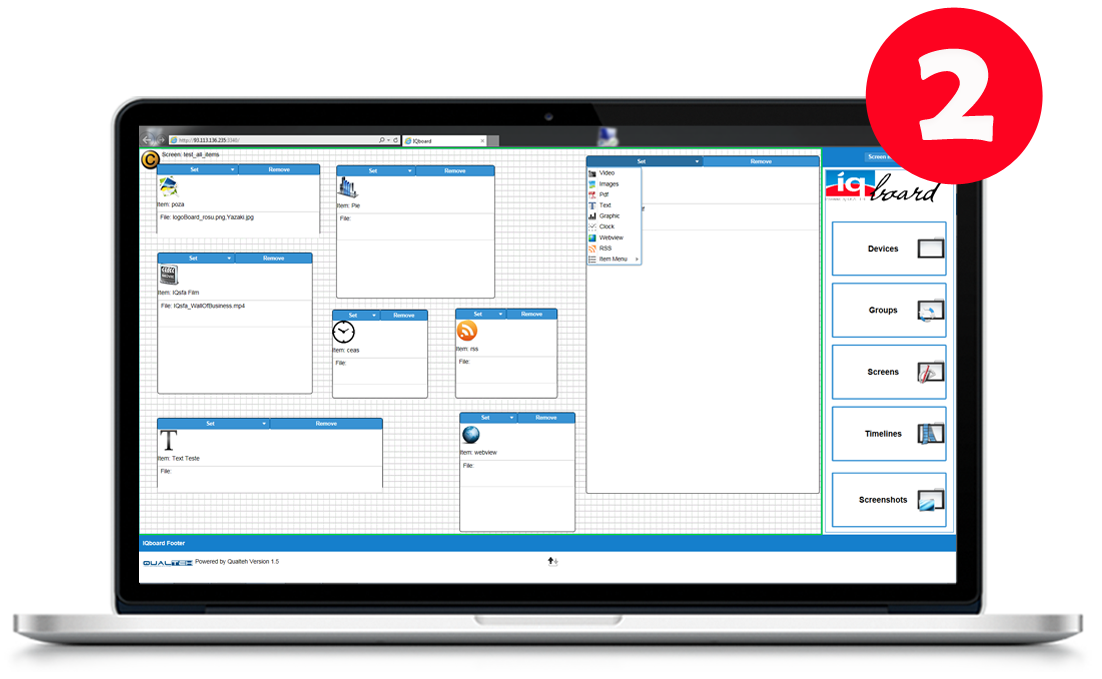 Create Screens and Assign them to Displays
From your user account, you decide what information to play on each of your assigned displays, in layouts at your choice. Create screens and assign them to your displays, to distribute valuable data (ERP, HR, WMS, Logistics, Timekeeping), videos, dynamic text, images, PDFs, graphics, RSS and websites at the same time. Right from your PC screen, through any browser!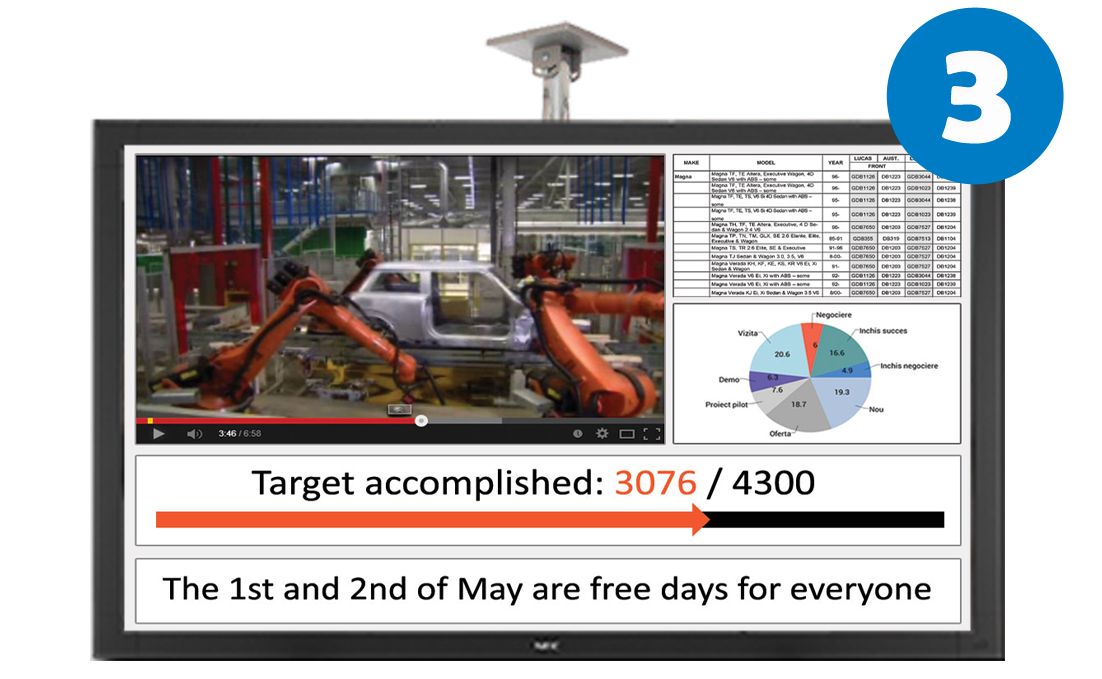 Display Screens on the Displays
Once you create screens and assign them to the displays, IQboard automatically updates the displays and plays your screens according to your timelines. Everything is already scheduled by you, so you can do your other tasks and forget about displays management till you have some new information you want to display on one of more of your assigned screens!